A guide to renting house moving vans and other information
House-moving?  Which rental vehicle is  right for you?
We have dealt with in excess of 29,000 people who have moved house over the last 18 years. While most mouseovers have different requirements we do see the same mistakes in vehicle choice made on a regular basis. What the majority of people underestimate when undertaking the move is just how difficult it is and how time consuming. The bottom line of this guide is to look objectively at your home size, belongings, distance between homes and your budget.
Our Choices for House movers.
We offer 3 types of vehicles to house movers. These are selected from years of doing this work, we do not offer small and mid sized vans as they are simply unsuitable and for the small savings in cost are not a viable option.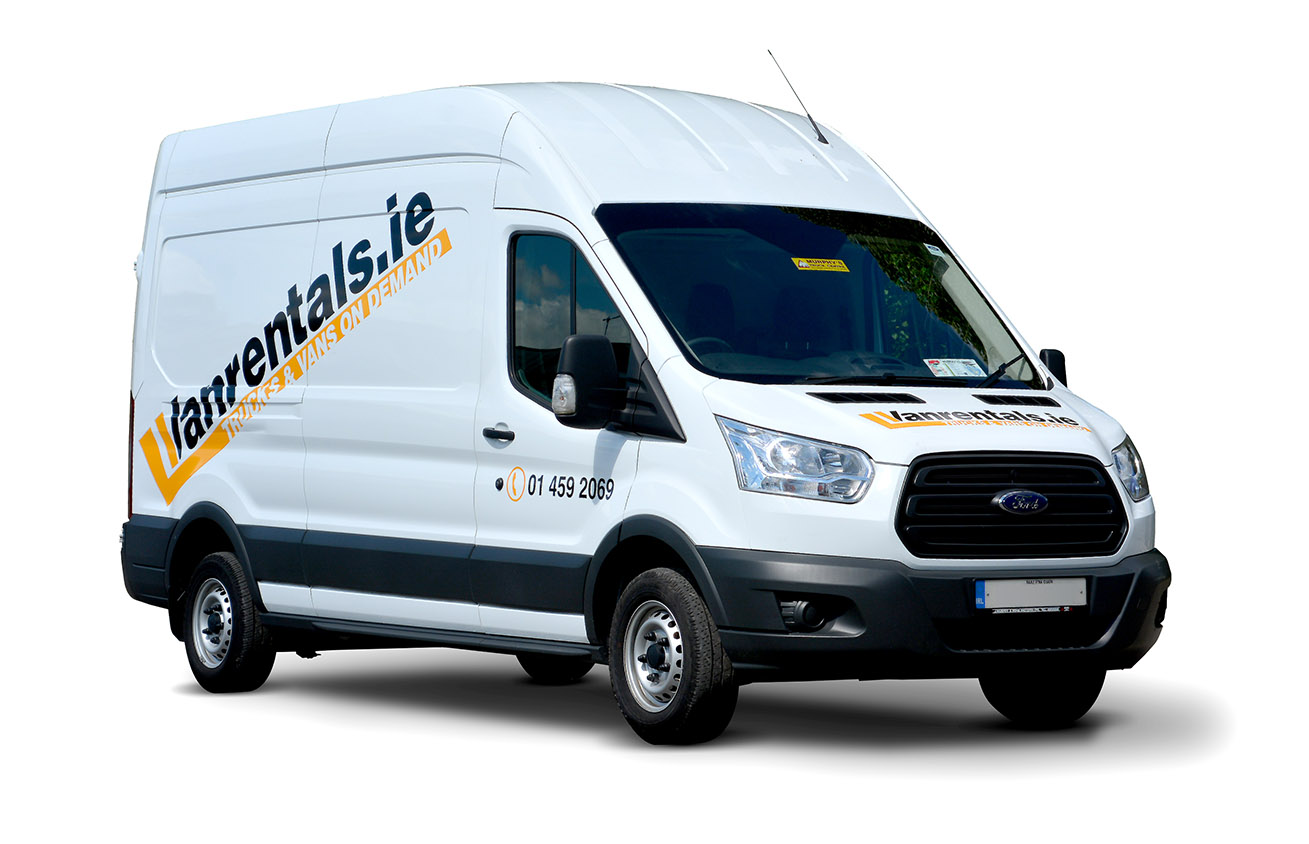 Large High Roof Van : Apartment and Small Homes
Ours is the full high version which is larger than the standard rental Vans out there. This affords 6'7" of internal height, this basically means funiture can be carried into the van by people standing upright. If you have furniture this makes alll the difference. We also specify this vans in front wheel drive configuration, this means no wheel arches in the load area, which gives the customer far more usable space and a far easier time maneuvering heavy and bulky furniture. This vehicle is ideally suited to apartment and small house moves.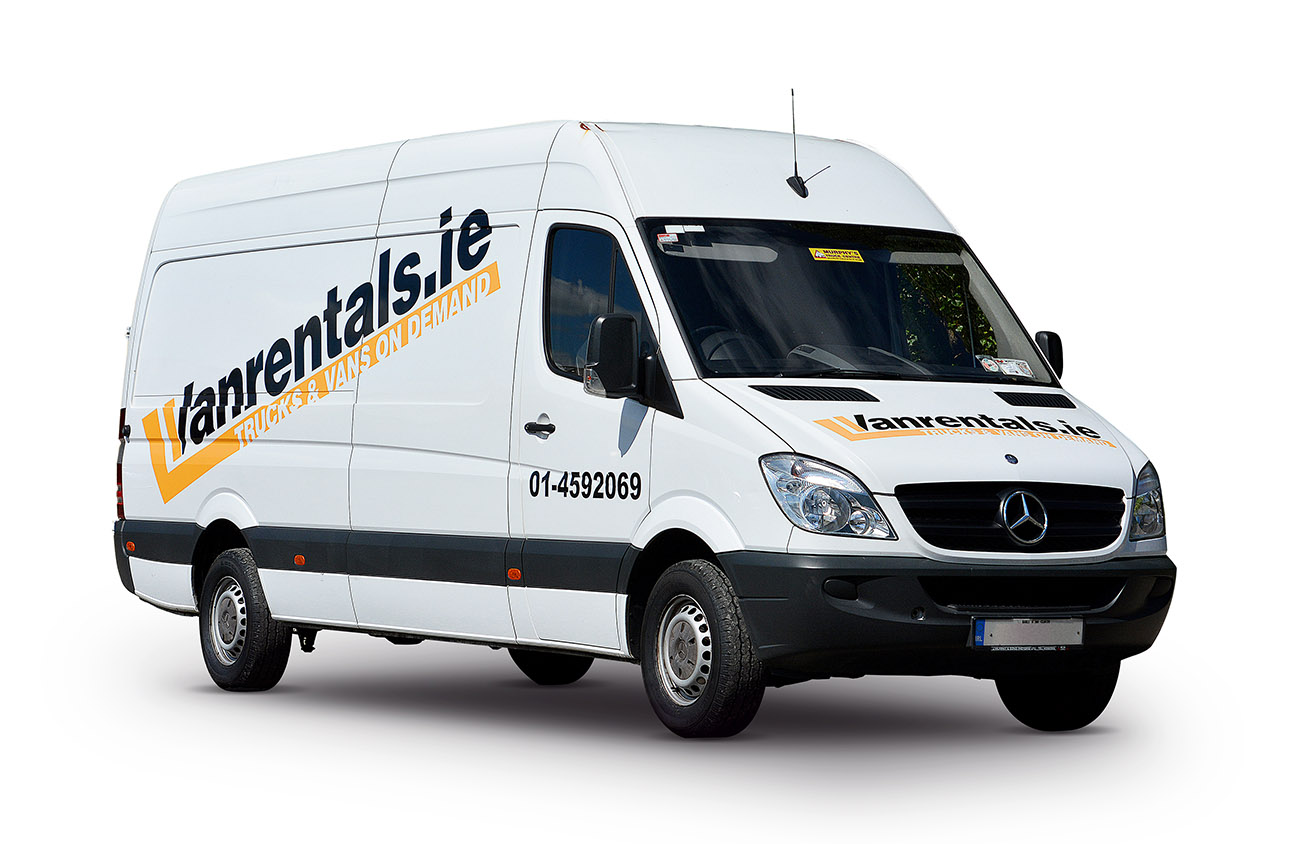 Jumbo High Roof Van : Small Homes
This is a very similar van to the above, it offers about 30% in additional load length and volume. These vans are very fuel efficient and make sense on house moves where there is greater distance between the homes. The logic being that if your load is too large for a Transit and will fit in a Jumbo you are only going to have to make a single run. Very important if for example you have 100 miles between homes. These vans bridge the gap nicely between the vans and trucks. They are far larger than vans supplied by the car hire companies. These should only be rented by competent and experieced drivers as they are very prone to panel damage due to the length.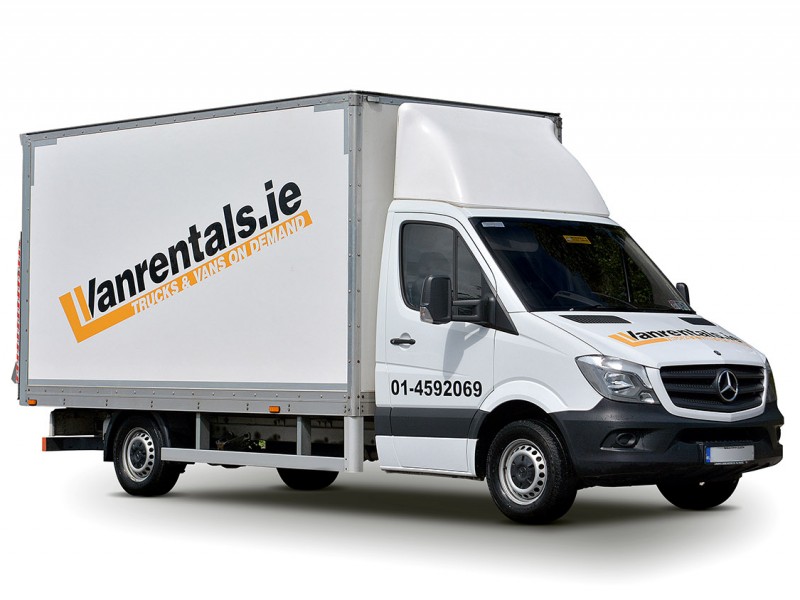 Light Truck Tail Lift : 3 to 4 Bed Homes
These vehicles are awesome for house moves and we love providing them. When people return these trucks they always remark how easy the move was. These units hold twice the volume of a Large Van. They are also equipped with a large platform lift at the rear which makes light work of appliances and heavy furniture. If you have a furnished 3 or 4 Bed home, forget about the vans and just book one of these. Yes these cost a bit more but how often do you move home?
Things to watch out for when Hiring your Van.
Choose the correct vehicle first and then work out the cheapest price. We constantlly get people trying to book incorrect vans simply because they are cheap. Look at your requirements, choose the appropriate vehicle and then look around for the best price/service.
Value your own time! By choosing the correct vehicle you will do less runs and spend less time driving and more time moving. This is particularily important if you have friends assisting you. They do not want to sit around waiting for you to come back for the 4th time with another load. Also, Dublin is a very slow city to navigate and those M50 tolls stack up quick on vans!
Look at our weekend Deals. We do offer discounted deals to let people do a move at their own pace and at a seriously good price.