---
11th December 2019 | Author: John Murphy
New Box Truck Rental types Available in Dublin
Times change and so do Truck Rental customer requirements.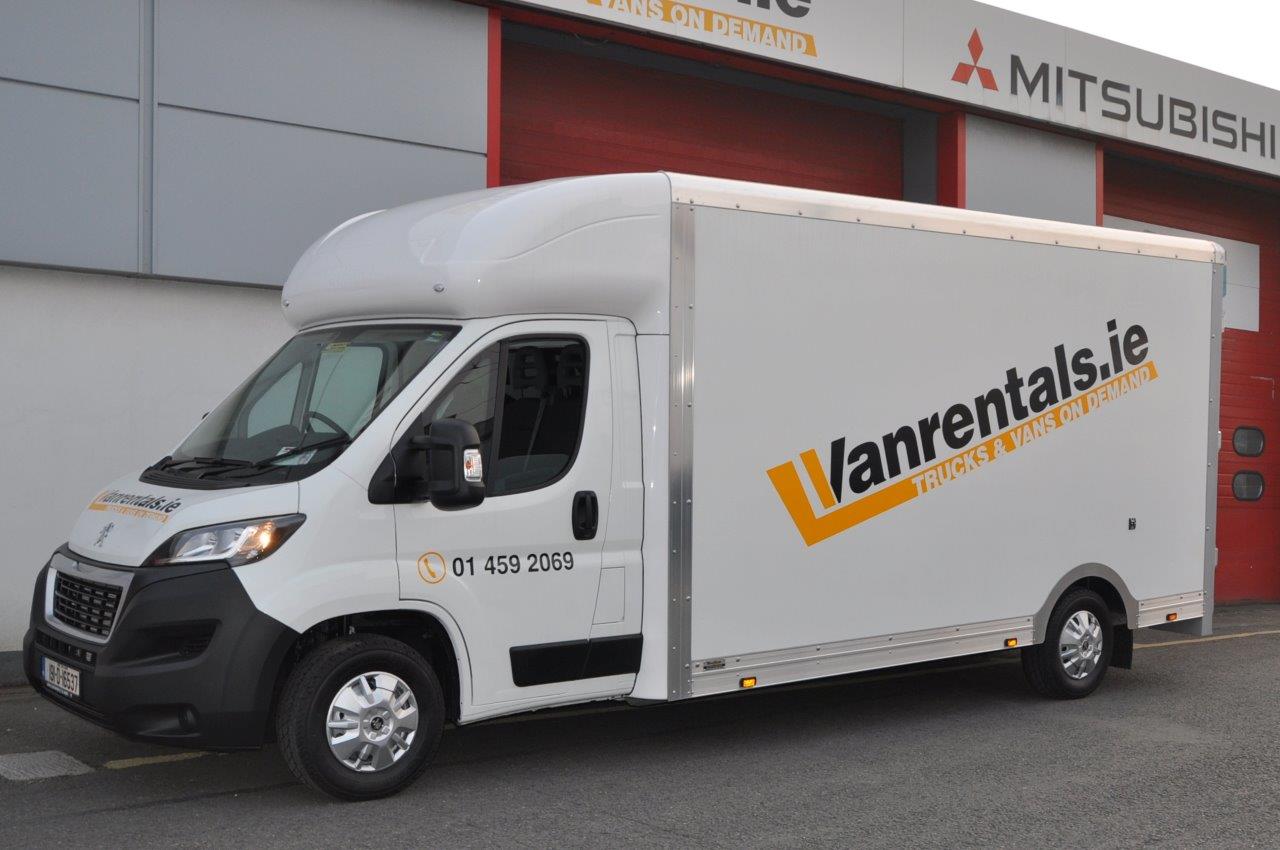 For business customers keeping ahead of legislation and making sure that vehicles are operating within the law has never been more important.
While it is great that the standard irish driving licence allows us to drive quite an array of vehices it does come with a major limitation: Weight.
If you flip your licence around you will see that the category "B" limitation is 3500kgs. So this means you can drive a vehicle up to 3500kgs. This is the weight of the vehicle, plus body, driver and of course your load.
Our problem is that vehicles have been getting heavier over the last decade. The typical light truck chassis is now around 2000kgs, this is before a body gets added. Now lets imagine we take a ligher van and remove the panel section and add an ultra light , high volume box body while retaining the low floor length of a van.
Now Lets introduce the Low Weight , High Volume and Low Floor Truck!
Best in Class Payload, almost 1500kgs.
Vastly improved fuel economy due to integrated windbreaker and side fairings.
Ultralow floor alows easy access and excellent loading characteristics.
23 cubic meters volume, far more than any van class.
Superbly easy to drive, even for inexperienced drivers.